Pilot experience - Fly the rocket ship aeroplane
00008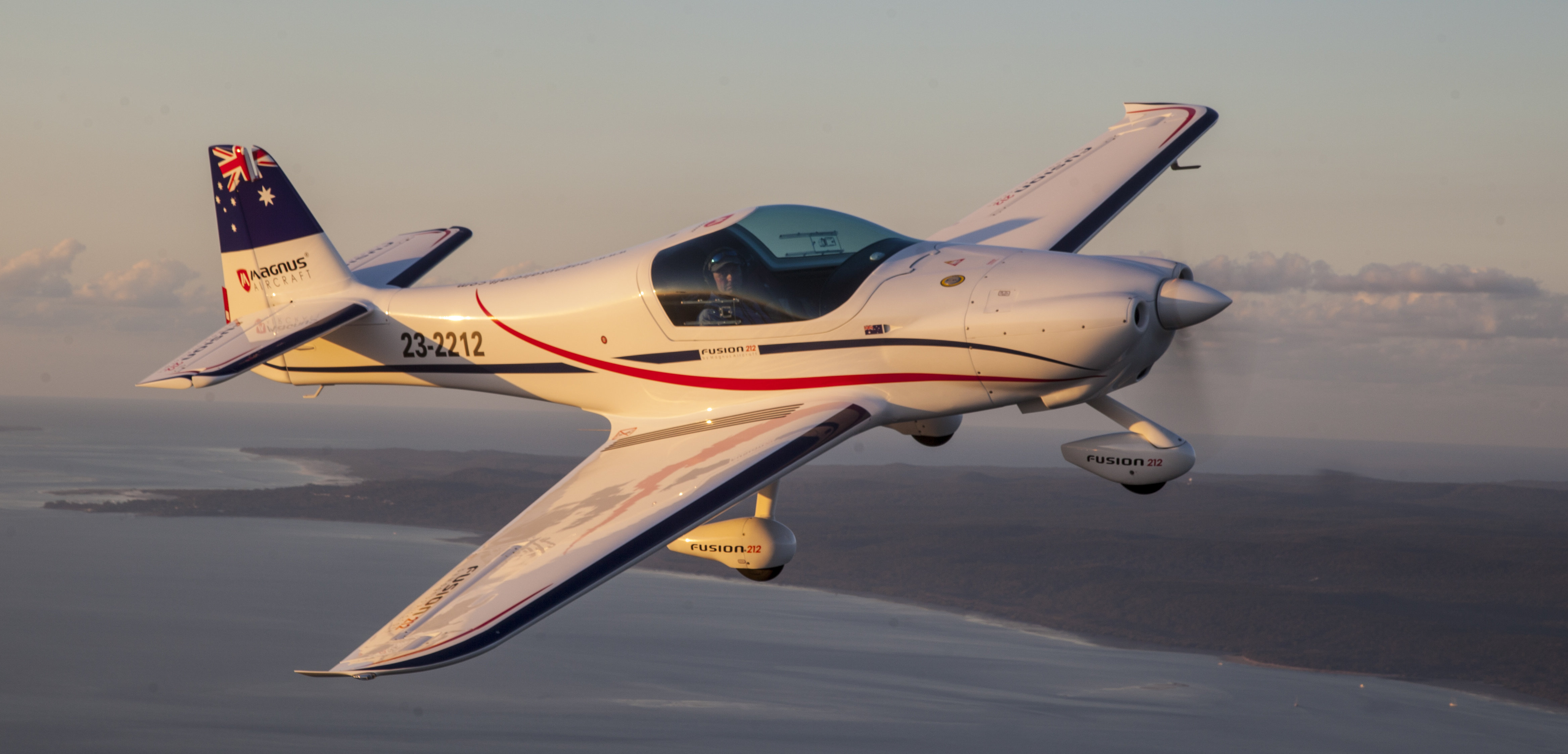 The Magnus Experience
Ride of a lifetime.
Be one of the first to fly the fully carbon fiber rocket ship.
Your the pilot. Fly with an instructor. Approximately 30 minutes. No prior experience required.
Exclusive to Australian dealer. Only one aircraft in the country. Air race wing design.
Gift voucher available. Ideal gift for a special occasion. Buy Now.
Add quantity to buy two: You and a friend.
You fly a mini race plane for 30 mins at speeds over 250 kph and up to 2000 feet, all our aeroplanes have full functioning dual controls with some of the most experienced instructors in Australia, including real air race pilots!
Our Magnus Fusion 212 type Light Sport Aeroplane is like a jet fighter to fly!
Experience the G forces of three dimensional flight as you sit in leather race car like carbon fibre seats. The experience starts with pre flight briefings one on one, this is known as a Trial Introductory Flight briefing, regarding all paper/legal documentation and some basic theory of flight and basic aircraft control/pilotage techniques along with situational awareness will also be discussed. There will be some time to ask questions and then out the to aeroplane for its preflight.
Then it's time to unleash your inner race pilot and the fun begins!
Many students fly the aeroplane for most of the 30 mins of flight time!
Video
Video of your Flight (100)